The Enamel Shop Established 1976

U0901 Temperature Controller
TRC1 Temperature Controller
The U0901 compact programme controller has been developed for applications requiring complete flexibilty of the firing curve. the firing curve can consist of up to 15 freely definable ramps (heating, holding and cooling down), thus any desirable form of firing curve is possible. Four firing curves can be set as a programme. Furthermore a leadtime can be programmed for each firing curve. This turns the controller into an all round device for handling glass and ceremics.
The U0901 is also highly suitable for use in the workshop or laboratory. It guarantees a high degree of accuracy of the set firing curves and a constant monitoring of the firing process.
All connections to the kiln (electricity supply, switching outputs for contactor, thermocouple) are made via a multipolar mating plug (not supplied with the device).
Re: Kilns without a signal Port - The U0901 is connected to the kiln with the help of an adapter (U0113). A NiCr-Ni thermocouple serves as a sensor. This must be ordered separately.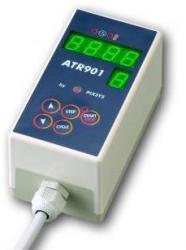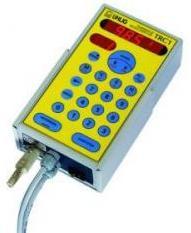 The TRC1 temperature controlling computer fulfills the desire of many users to have an easy to operate microprocessor device equipped with professional features.
The TRC1 is freely programmable. The input sequence does not matter. One may set any number of preheating times, final temperatures and holding times. In addittion to this, the TRC1 provides a controlled cooling time, as it also can be set downwards. At any time the Start / Stop key may be used to stop a running program, and can be continued with either another memorised program or a manual setting.
You can program temperature profiles in up to 15 ramps, so it is possible to program the TRC1 in 15 steps (upwards and downwards), to store the data and to load it just by striking a key.
This transforms the TRC1 into a very personal tool, designed to suit ones own personal requiements.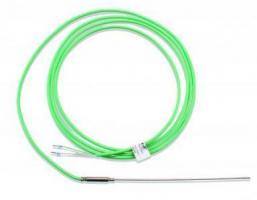 U0122 Mantle Thermocouple
For use with U5P Bead Kiln with Split Door
For use with U5P Bead Kiln with Split Door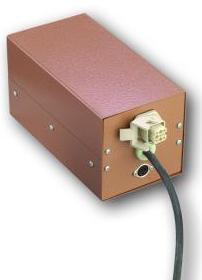 The Enamel Shop All Rights Reserved 2008